The Senate on Wednesday confirmed the nomination of Justice Zainab Bulkachuwa as the President of the Court of Appeal.
After fielding questions from senators in a Committee of the Whole, Bulkachuwa decried the poor funding of the judiciary.
"This is a very serious issue with us. We are the biggest court in the country. We have 90 justices as at now. We have 16 divisions of the Court of Appeal. But our budget this year is only N10.1billion. That is why we cried out last year and we are still crying out. We need our budget to be looked into", she said.
"We need to have our tools because our tools are our books, comfortable quarters and then comfortable houses. So, if his condition is perfect or if his condition is manageable, I am sure we will have increased productivity," Bulkachuwa said.
The Senate President, David Mark, while congratulating Bulkachuwa, urged her to deliver efficiently on the responsibilities of their new offices without fear or favour.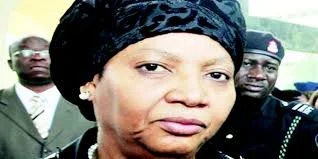 [927]