✅ NEW - car park, swimming pool, 24 hours light/security and more.
Nigerian Senator has faulted the letter sent to the National Assembly by President Muhammadu Buhari notifying the chamber of a medical follow up in London.
Senate President Bukola Saraki read the letter during Tuesday's plenary.
Senator Mao Ohuabunwa, representing Abia North Senatorial District raised a point of order stating that there is nothing as a coordinating Vice President as stated in President's letter.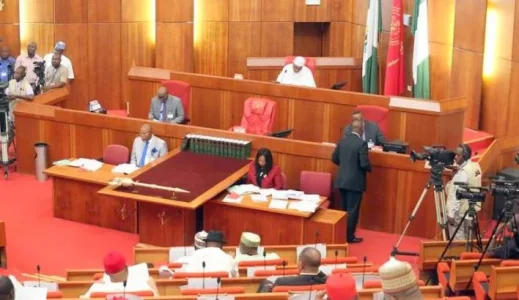 Senate Majority Leader, Senator Ahmad Lawan quickly countered that the letter mentioned section 145(1) of the 1999 Constitution hence there was no need to write on the letter that the Vice President of the country would serve as Acting President as the provisions of the constitution have by default already conferred that status on Osinbajo by the virtue of the letter being sent and read in both chambers of the National Assembly.
The Senate President, Mr. Saraki, however ruled Senator Ohuabunwa out of order.
Last edited by a moderator: