✅ NEW - car park, swimming pool, 24 hours light/security and more.
Corporal Bashir, serving with 72 Battalion, Makurdi, Benue State, has been accused of raping a 15-year-old boy.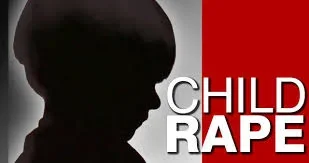 PUNCH reports that youth leader in the area, Raymond Asema, said the teenage boy met the soldier while working as a car mechanic. The soldier who had lodged at White House Hotel around the area, asked the boy to come to his hotel room and help him wash some clothes.
The youth leader said, "He deliberately delayed the boy in his hotel room until he slept off. Around 2am, he sodomised the boy.
"The following day, the soldier sent the boy away, only for the corporal to later mobilise other soldiers to arrest the boy, accusing him of stealing N200,000. He was taken to the barracks where he was beaten up."
The 72 Battalion army spokesman, Captain Ohegbe, said the army had received the complaint and was acting on it.