✅ NEW - get your business listed and your information shared across social media.
Nigerian soldiers believed to have come from 144 Battalion, which is under Ohafia 14 Brigade, stormed St. Michael's Road at about 7am, in two Hilux vans and seized the papers bearing Biafra reports.
The Nation reports that Newspaper vendors in Aba, Abia State, are counting their losses following the confiscation of their wares by soldiers yesterday, TheNation gathered.
The confiscated papers were both unsold and new editions of New Republic, Vesym, Freedom Journal and Authority.
After attempts at arresting distributors and publishers failed, the soldiers packed the unsold and current editions of the papers and left.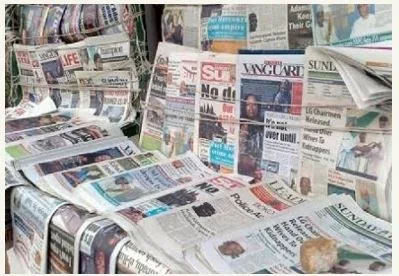 A vendor said: "At about some minutes past seven, soldiers in two Hilux vans arrived with one of the vendors that they picked along Mosque, asking him to point at the person who gave him the paper. But the vendor could not, because the person who gave him the paper had gone.
A Non-Governmental Organisation and Civil Rights group, Foundation for Environmental Rights Advocacy and Development, in a statement yesterday condemned the action. It described it as anti-democracy.
"Nigeria is not a banana republic and therefore, the principles of democracy, as practiced elsewhere, should be respected."
TheNation