✅ NEW - car park, swimming pool, 24 hours light/security and more.
Apparently what many Nigerians are running off to look for in 'Sokoto' is actually in their 'sokoto'.
According to Prof. Temitope Oyedepo, the Dean of the Faculty of Sciences at Adeleke University, Ede, he university has discovered that the mixture of
omi ogi
and lemon has a great potency to cure liver problems.
Omi ogi
is the fermented water on the paste-like substance derived from blended maize.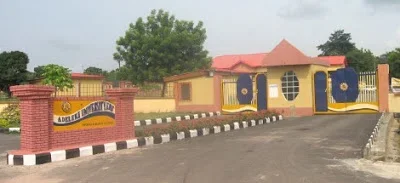 "We have carried out studies on extracts of local plants to establish their authenticity in treating cardiovascular diseases, high blood pressure, diabetes and even cancer. We are currently carrying our research on
omi ogi
and lemon. This protects and cleans up the liver even when it is already infected.
"We are still going further to see its effects on high blood pressure and if it can lower blood glucose. It would be great if it can cure these two conditions also," she said according to Punch.
She also added that the Bio Chemistry Department had concluded studies on the use of moringa and almond leaves, adding that moringa possessed anti-inflammatory properties and protected the liver and lowered blood glucose.
She noted that Nigeria was blessed with many plants and fruits with medical values, Oyedepo also advised Nigerians to eat more vegetable and fruits and cut their intake of sugar and junk food.