The General Overseer of God's Mercy Revival Ministries (GOMERM), Dr. James Akanbi, has advised Nigerians to buckle up for tougher times ahead, as the ongoing recession will worsen for another 15 months.
Akanbi, who spoke last Sunday after the church's yearly power conference, held at its camp ground in Ofada, Ogun State, said: "On December 31, 2015, God told us that this year will be very tough. He said if anyone survives 2016, it would be by my grace and mercy.
"God said we were complaining of inflation last year, but we have not seen anything yet. And if we are not careful, a dollar will exchange for N500."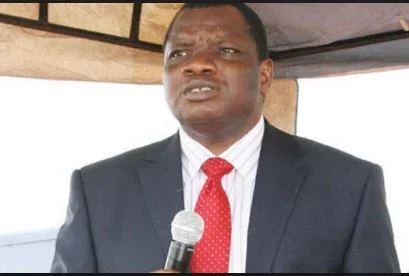 He blamed the current woes on failure to plan for the rainy days.
"I know that God can still rescue the situation, if the people can adhere to little stuff".
He sympathised with President Buhari, as the situation is too overwhelming for him to handle."The President is helpless. In fact, he is confused. He doesn't know what to do again. The dynamics are beyond what he can grapple with. He has said it that he never knew things were so bad. Unfortunately, he has old theories. He has yester years' understanding, which cannot cope with modern day trends.
[910]