Governor of Delta state, Ifeanyi Okowa, has assured Nigerians that the current economic woes bedevilling the country will disappear when his party ousts the All Progressives Congress (APC).
The governor said PDP has realised and corrected its past mistakes, and repositioned to take-over power to provide good leadership when the party takes back power from the ruling APC in 2019. Governor Okowa, who led party bigwigs on inspection of Eagles Square, venue for the 2017 Non-Elective Convention, said 2019 will not be business as usual for APC.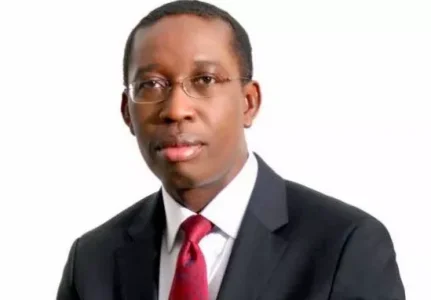 He said: "It is no longer news that Nigerians are suffering and it was not like this when we were in control of the Federal Government," he said, stressing that the PDP, remains the only party capable of taking Nigeria out of its present economic challenges.
[3151]