✅ NEW - car park, swimming pool, 24 hours light/security and more.
A witness, Eno Mfon Effiong, a staff of Diamond Bank on Wednesday told Federal High Court in Abuja that the spokesman of the Peoples Democratic Party, Olisa Metuh, had N400 million paid into his account on November 24, 2014 by the office of a former National Security Adviser, Sambo Dasuki.
Ms. Effiong, a customer relations manager at the bank, with the responsibility of attending to customer requests, packaging credits facilities, and managing customers' accounts informed the court that she managed Dextra Investment Limited account since Feb 10, 2014 when the company opened the account at her bank.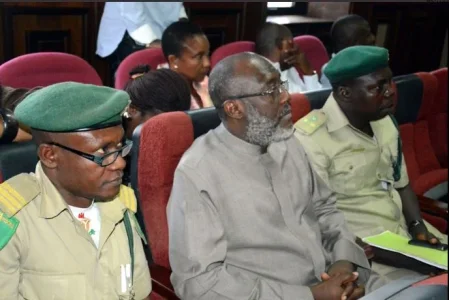 She also told the court that on November 24, 2014, the sum of N400m was paid into the account of Dextra investment's Limited from the office of the NSA.
She said the company operated five accounts and that Mr. Metuh once demanded statements of his account, which was delivered to him in his residence.
The Economic and Financial Crimes Commission is currently prosecuting Mr. Metuh for allegedly receiving N400 million from Mr. Dasuki.
The money is believed to be part of an alleged $2.1 billion Mr. Dasuki is accused of diverting while he was NSA.
-
PremiumTimes