✅ NEW - get your business listed and your information shared across social media.
The Board of Directors of Blueprint Newspapers has refunded the N9m compensation paid to newspaper owners whose copies were seized by security agents during the administration of ex-President Goodluck Jonathan.
The company's Executive Director,Operations, Salisu Umar, who explained this in a statement issued on Tuesday in Abuja, said a GTB bank draft of N9m, had been paid to the Newspapers Proprietors Association of Nigeria.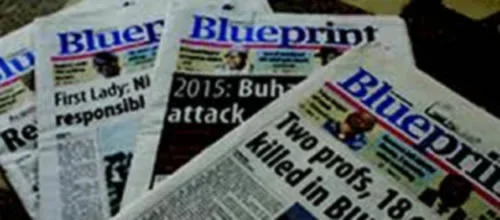 He said, "The infraction on the rights of some newspapers by some agents of the Federal Government was widely reported in 2014. Specifically, the said agents seized numerous copies of the affected newspapers, including Blueprint. And in line with the dictates of the rule of law, the Newspapers Proprietors Association of Nigeria and the affected members chose to head to court for redress."
"In view of the unfolding developments surrounding the arms deal investigation, which supposedly revealed that the restitution was paid from fund set aside for arms deal, the Board of Directors, has refunded same (N9m) via a GTB bank draft No. 04378726, drawn in NPAN's name, dated February 1, 2016, and forwarded to NPAN Secretariat."