✅ NEW - car park, swimming pool, 24 hours light/security and more.
Minister of State, Petroleum Resources, Dr. Emmanuel Ibe Kachikwu, has reeled out 7 viable achievements of the Ministry in 2016.
Dr. kachiwku stated this on Thursday after the Federal Government reached agreement on a new cash call exit policy with the international oil companies (IOCs) in a move which will restructure the financing template for oil earnings, increase investments and boost government revenues while he received the approval of the Federal Executive Council.
He outlined other innovations and initiatives championed by the ministry over the past year which has revamped the sector, restored investors' confidence which was at an all-time low and positioned Nigeria's Oil and Gas value chain for profitability as follows.
1. The negotiation on behalf of the Federal Government of Nigeria which was led by Dr. Kachikwu resulted in a remarkable agreement by the IOCs who have agreed to be paid their accumulated arrears up to December 2015, payable over the period of about five years.
2. The Petroleum Ministry has also made considerable accomplishments in the international frontiers through maintaining robust relationships and strengthening linkages within and outside the petroleum producing community.
3. The successful tenure and handover of the Presidency of four key international energy organisations namely: The Gas Exporting Countries Forum (GECF); Organisation of Petroleum Exporting Countries (OPEC); African Petroleum Producers Association (APPA); and West African Gas Pipeline Authority (WAGPA).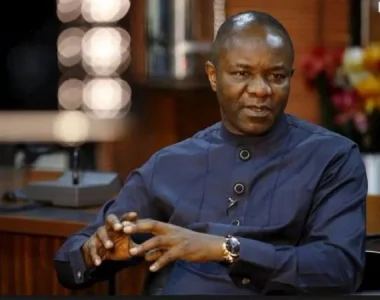 Others include

4. Successful election of Mohammed Sanusi Barkindo of Nigeria as the Secretary-General of the OPEC
5. The successful mobilisation of OPEC members and Non-OPEC Oil Producers to dialogue on the stabilisation of the global market in Doha; Algiers which culminated into the achievement of freeze on production at the 171st conference in Vienna
Recommended:
7 Buhari Ministers That Earned Pass Mark in 2016
6. Instrumental in the rise in oil prices to US$55/per barrel for the first time in 16 months after negotiations with non-OPEC producers; Nigeria's successful negotiation of an exemption from the production freeze; as well as the successful hosting of the 52nd Conference of Ministers of African Petroleum Producers Association in March 2016 (APPA).
7. Leadership and support to other APPA members in the development of legislation, institution and systems for local content in Africa."
Kachikwu further pledged that the Ministry will continue to drive innovation and change in its approach to delivering an oil and gas industry that is internationally competitive and is governed by open and transparent processes to ensure the security of investment for both domestic and international investors.