The Nigerian Meteorological Agency (NiMet) has predicted cloudiness with slim chances of early morning isolated light rains over Abuja and its environs on Sunday morning.
This is contained in the Weather Outlook issued by NiMet's Central Forecast Office in Abuja on Saturday.
NiMet predicted that localised thunderstorms were not unlikely over the high grounds of the central cities including Abuja, Kaduna, Jos and Nassarawa in the afternoon.
It also predicted that evening with day time temperatures would be 26 degree Celsius to 30 degree Celsius.
It stated that the Northern states would experience cloudy condition over most parts of the region in the morning hours.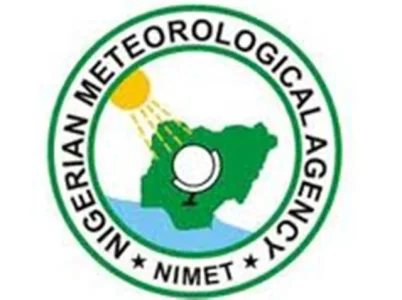 The Agency predicted prospects of isolated rain showers over Sokoto, Gusau , Kano and Yelwa in the afternoon and evening with day time temperatures of 31 degree Celsius to 35 degrees Celsius.
According to the prediction, there will be relatively stable weather condition in the morning over the country with chances of localised thunderstorm, rains in central and southern cities in the next 24 hours.
It added that there would be increased cloudiness over the region in the morning with localised rains.
It noted that showers were not unlikely over the inland and coastal cities such as Lagos, Delta, Calabar and Port- Harcourt.
NiMet predicted that there would be rains also over Oshogbo, Akure, Ibada
Source: NAN