✅ NEW - get your business listed and your information shared across social media.
The Nigeria Labour Congress (NLC) wants the federal government to amputate looters of public funds.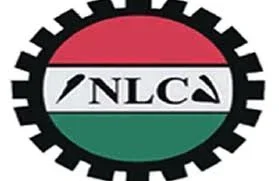 Ayuba Wabba, NLC President, made the recommendation on Thursday at Unity Fountain, in Abuja.
According to THE NATION, Wabba said, "We must not allow a situation where few, because of their interest, will hold the system to ransom. We are demanding increase in electricity supply and they are saying add more tariff, we are demanding increase in minimum wage and they say they are going to be paying in percentage. We should not be tired.
"Why should somebody steal one billion naira and walk the street free. We are demanding that they should be named and shamed. We are also demanding that one of their hands be cut off so that when we see them, we will know that they are people that have stolen our money.
"So, let us not be tired. Not to pay salaries and pensions is criminal. Not to increase our wages in this condition is corruption and so, we must demand good governance and support the fight against corruption," he said.