✅ NEW - get your business listed and your information shared across social media.
Bishop Bridget Eagle Okafoagu, wife of the Archbishop of New Covenant of God's Mission, Akaboukwu in Uruagu, Nnewi who died recently at Nnewi community hospital, Anambra state has reportedly resurrected after three days,
O
rient Daily
reported that testimony of the miraculous feat was shared by Professor Emma David Okafoagu, archbishop of the church who organised a special thanksgiving and ordination service for his resurrected wife penultimate Sunday at Nnewi.
"Today is a great day for me. I am using this occasion to dedicate my second journey in the ministry. My wife coming back to life also means me coming to life and it is for a purpose. We have passed the first phrase of our ministration of over 40 years of active ministry", Orient Daily quoted Archbishop Okafoagu saying during the thanksgiving service.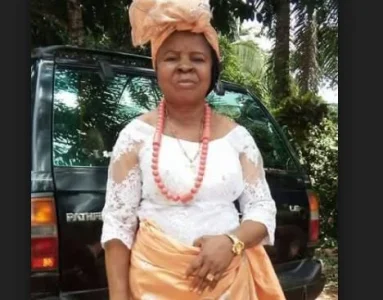 According to him, Bishop Mrs. Okafoagu suddenly fell sick and she was rushed to a private hospital (Ejiofor) in Nnewi. Things took a dramatic twist and she died but instead of making arrangements for her burial, the clergyman decided to seek divine solution after the orthodox medical efforts to save her life failed.
Bishop Okafoagu also recalled another incident that happened with his wife 16 years earlier when her wife was resurrected after three weeks.
"Our Igwe and Ikedife who witnessed this case are still alive and even came to the recent ceremony of her resurrection", he said.
Read More