✅ NEW - car park, swimming pool, 24 hours light/security and more.
The Nigerian National Petroleum Corporation, NNPC, is in the final stage of signing $6 billion deal with local and international traders to exchange about 330,000 barrels per day (bpd) of crude oil for imported petrol and diesel.
The deals, which were previously referred to as offshore crude oil processing agreements (OPAs) and crude-for-products exchange arrangements, are now known as Direct Sale-Direct Purchase Agreements (DSDP).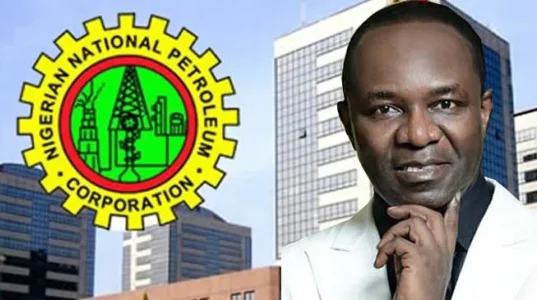 Related: FG To Re-visit Pump Price of Petrol
The Minister of State for Petroleum, Dr. Ibe Kachikwu, had said the DSDP was adopted to replace the oil swaps and the offshore processing contracts so as to entrench transparency into the crude oil-for-product transactions and save the country $1 billion.
The signing of the deals earlier scheduled to take off by April, it was learn, was delayed for three months to allow the NNPC and the oil traders negotiate the fuel specifications, among other issues.
According to reports, some of the companies that benefited in 2016 also made this year's list, including Varo Energy, Societe Ivorienne de Raffinage (SIR), Total and Cepsa.