✅ NEW - get your business listed and your information shared across social media.
The Nigerian Electricity Regulatory Commission (NERC) and some electricity distribution companies yesterday denied any planned increase in the electricity tariff.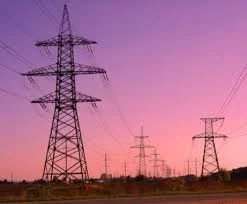 A statement by NERC spokesman, Michael Faloseyi, said the Nigerian Electricity Supply Industry (NESI) was not contemplating any tariff increase as none of the industry operators was pressing for increase.
It said most of the electricity industry operators were rather pre-occupied with the challenges of improvement in service delivery imposed on them by the existing tariff regime.
"The commission as well as the industry is responsible enough to appreciate the state of the economy, level of power generation, how Nigerians are coping and would therefore not make any decision that could further aggravate the challenges faced by the power sector and the economy," the statement said.
One of the 11 Discos, the Abuja Electricity Distribution Company (AEDC) also said yesterday that it was not pushing for any increase in tariff.
Reacting to a Daily Trust report, the company said: "We wish to state unequivocally that AEDC did not write to NERC to demand for further review of electricity tariff since after the commission approved the recent increase."
A statement by its Director, Regulatory & Stakeholders Relations, Engr. Abimbola Odubiyi, advised customers to disregard such statement and reassured them of the company's commitment to the strict implementation of the recent NERC-approved tariff.