✅ NEW - get your business listed and your information shared across social media.
Nollywood actor, Prince Eke thinks President Muhammadu Buhari should resign.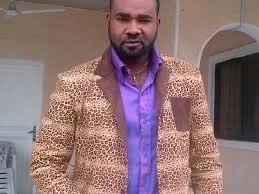 In a social media post, the actor wrote, "Time out with the 'Commander' in Chief! Oh yes! If is in another country that have not witness "Change" like us, this Obama Buhari' speech issue, is enough to make a president resign.
''You know their way naaa; The president will just wake up one morning and say " Damn!, this is an insult to my name and image, i'm done with this Government " But here, if you like talk, scream, shout, Baba will not even hear you, not to talk of inviting you to Aso rock. And you know why? That 20 million naira is not enough, work is still in progress…
''But on a more serious note, Baba, if you don't have a good PR team to be handling your speeches and write ups, I'm free for hire. I have a Masters Degree in Human Relations and I do it for a living. But also know that, as a controversial writer, I too, will set you up one day, you may want them to think is 20 million but I will write 20billion. Exposing the truth, till we see the change in You. In case you don't know, most children don't follow their parent's advice, they follow their example, so you lead by example not by camouflage. " #Change begins with you then we follow! @donsainto #Gladiator #AwesomeGod #OKWULUOKA