✅ NEW - get your business listed and your information shared across social media.
Two days after joining the Rwandan Presidential race, nude pictures of Diane Shima Rwigara, hit the internet.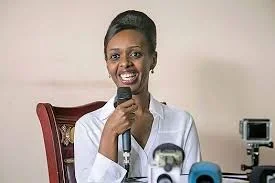 "I will be tackling poverty, I will be tackling injustice, I will be tackling insecurity. In the last 23 years RPF has been in power, they have not been able, not only to eradicate poverty but even to give Rwandans the minimum. Most Rwandans are dying of hunger, they have nowhere to live," the 35-year old Rwigara had said when announcing her intention to run.
The release of her nude photos is likely to set her campaign backward although the youth might warm up to her candidature but for only excitement. She will run as an independent candidate in the election scheduled for later this year.