Governor Murtala Nyako of Adamawa state has appealed to party supporters to elect the only female candidate, Mrs Binta Masi, as Chairman of All Progressives Congress (APC) in the State.
Nyako made the appeal while addressing supporters at a meeting in Yola on Tuesday ahead of Wednesday's rescheduled Congress of APC in Adamawa,
The governor said Masi, former member of the House of Representatives, had what it takes to handle the party.
Nyako said his appeal was borne out of concern for the party to sustain progress in the state. He also called for a peaceful congress and the need for people to accept the outcome in good faith.
Masi, who is currently representing the state in the National Conference, would contest the position with Mr Peneas Elisha and Rev Iliya Aguwa.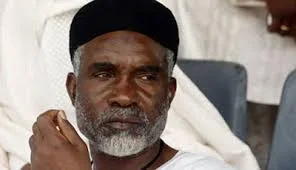 [998]