✅ NEW - get your business listed and your information shared across social media.
President Donald Trump On Thursday pulled the United States out of the climate change agreement signed in 2015.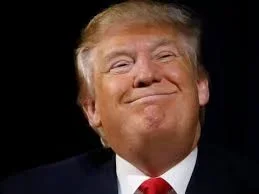 Announcing his decision during a press conference, Trump said, "In order to fulfill my solemn duty to protect America and its citizens, the United States will withdraw from the Paris climate accord but begin negotiations to re-enter either the Paris accord, or an entirely new transaction on terms that are fair to the United States, its businesses, its workers, its people, its tax-payers.''
Immediately after his announcement, former President Barack Obama issued a statement saying
his country was rejecting the future.
"The nations that remain in the Paris Agreement will be the nations that reap the benefits in jobs and industries created."
"I believe the United States of America should be at the front of the pack. But even in the absence of American leadership; even as this administration joins a small handful of nations that reject the future; I'm confident that our states, cities and businesses will step up and do even more to lead the way, and help protect for future generations the one planet we've got," Obama said.
French President Emmanuel Macron, in his reaction said he believed Trump was making a mistake, then extended an offer to Americans: "Tonight, I wish to tell the United States: France believes in you, the world believes in you. I know that you are a great nation. I know your history, our common history. To all scientists, engineers, entrepreneurs, responsible citizens who were disappointed by the decision of the president of the United States, I want to say that they will find in France a second home.''