✅ NEW - get your business listed and your information shared across social media.
A former Minister of State for Defence, Sen. Musiliu Obanikoro, has sued the EFCC for the seizure of his property.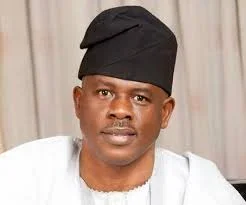 He filed the suit on Wednesday at the Federal High Court in Lagos.
Obanikoro and his family are suing the commission, seeking court's declaration that the forceful seizure of their personal effects constitutes a gross violation of their rights.
The applicants include Obanikoro's wife Moroophat, his sons Gbolahon, Babajide and his wife Fati.
The applicants are praying the court for an order, setting aside the forceful detention of their properties on June 14, 2016.
They are demanding an "unreserved public apology", as well as N100m as general damages against the commission.
The applicants are also seeking an order restraining the EFCC from arresting, detaining or harassing them or entering their premises again to seize their properties.
The EFCC had claimed that Obanikoro received suspicious payments from the Office of the National Security Adviser through companies linked to Obanikoro's family.
The commission said that about one million dollars was transferred from ONSA to Mob Integrated Services on March 18, 2015.
Justice Abdulazeez Anka has fixed March 28 for ruling.
NAN