Former President Olusegun Obasanjo yesterday said that about 50% of vehicles should by now be running on natural gas if his plan had worked out.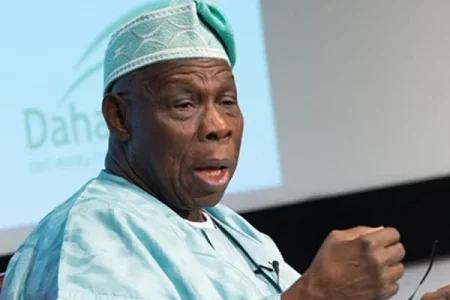 Obasanjo said that his intention during his regime was to develop the nation's natural gas for vehicles to use and reduce dependence on imported petrol.
The former President said he gave out licences to companies in a bid to achieve this, adding that by now, 50 per cent of the vehicles in the country should have been running on gas.
He stated these during a courtesy visit by the management of Nipco Plc to him at his Presidential Hilltop residence in Abeokuta, Ogun State.
While reacting to comments by the Managing Director, Nipco, Mr. Venkataraman Venkatapathy, Obasanjo said, "When I gave the licence in my time, the idea was to use what we had and by now, we could have put half of all the vehicles on gas."
Venkatapathy had earlier said the replacement of petrol by the CNG would save Nigeria the much-needed foreign exchange on importation of petrol.
He said, "The CNG is a superior auto fuel alternative to liquid fuels mainly petrol and diesel, specifically for countries like Nigeria, which is blessed with abundant (over 186 trillion cubic feet) availability of natural gas that remains untapped.
"To replace 20 per cent of the current petrol consumption of Nigeria, natural gas required is less than five per cent of the total domestic gas consumed currently and less than one per cent of the current gas production. Foreign exchange saved will be close to $2bn."
According to him, in Benin City, Edo State, over 4,000 vehicles run on the CNG which resulted in replacing 20 million litres of petrol from 2012 to 2015 and forex savings of over $9m.
He said Green Gas had developed nine operational CNG stations, with three stations under completion and five under construction.