✅ NEW - get your business listed and your information shared across social media.
Ondo State Governor, Olusegun Mimiko has disclosed how he was threatened by Former President Olusegun Obasanjo after he resigned as Minister of works.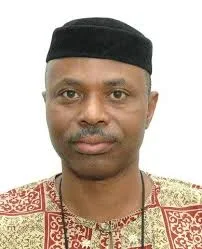 DAILY POST reports that in his book titled, 'Mimiko's Odyssey: A Biography of Revelations' which would be presented today in Akure, the state capital, the outgoing governor said he did not only leave Obasanjo's cabinet, but also dumped the Peoples Democratic Party, PDP, for Labour Party, LP.
According to Mimiko,"You don't know the situation I was in then. Look, you don't know Obasanjo. I worked with him. In history, go and check it out. There are not too many people who were able to resign from Obasanjo's government.
"In fact, you can't do it. Sir, you can't just do it. I did not only resign; when I came to the Federal Executive Council after resignation, everybody thought they were seeing a ghost. Obasanjo hounded me out of Abuja, virtually. We came out with a new party.
"Anybody that gave N1m then, you can't imagine how we would celebrate him or her. Four months to election, we were raising money in hundreds of thousands: N100,000; N50,000; N20,000
"I still remember one architect, who sent us a cheque for N1m; we celebrated it. I did not have N1m when I decided to run and challenge Agagu. I did not have N1m anywhere.
"You may not believe it; that is the gospel truth. You get what I am talking about? I was ready to lose. I didn't care. The people wanted me. I could feel it. I just could touch it. Ask anybody who served in the cabinet then.
"Yayale Ahmed was Head of Service, Ufot Ekaette was the SGF, General Mohammed was there, Nweke Junior was there. Even people who were not in government: Ask from Akin Osuntokun; ask from Femi Fani-Kayode. They were begging me not to go, saying, 'Baba threatened you publicly and you still want to go?' They begged me.
"Baba called me. He said, 'I will change your ministry, I will hand you over to the incoming President. Can't you understand?' I said, 'Thank you, Baba. It is a privilege but I am going'. He said, 'You dare not'. I said, 'I am going'. He said, 'Okay. Try me'. Do you understand the circumstance?" Punch quoted him as saying in the book.