✅ NEW - get your business listed and your information shared across social media.
Former President Olusegun Obasanjo has identified inconsistency in policies as one of the factors affecting the country.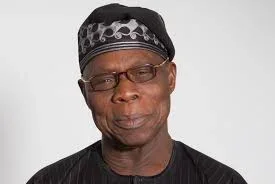 Speaking at the 38th Kaduna International Trade Fair Seminar, Obasanjo said, "I banned importation of toothpick in 1977, because it was the most stupid thing to import when we can produce it here. But, about 40 years after, one of the Presidents that came after me, I won't mention his name, unbanned toothpick.
''Then, I put on my Babanriga and went to Abuja to express my shock about the policy, but to my greatest surprise, the President told me, he signed the document unbanning toothpick without reading it. Until we get the right leadership, the problem will continue," he maintained.
Which President is Obasanjo talking about - Late Musa Yar'Adua, Goodluck Jonathan or Muhammadu Buhari ?