Strong indications emerged yesterday that a faction of the embattled Peoples Democratic Party, (PDP) loyal to the former president, Olusegun Obasanjo in Ogun State may join the ruling All Progressives Congress in the state.
This was the conclusion of majority of members after a meeting which held at the Olusegun Obasanjo Presidential Library, (OOPL), Abeokuta, the state capital. The development had also led to a sharp division among members of the party, who were of the opinion that the move would not benefit the cross-carpeting members.
There has been irreconcilliable differences between Chief Olusegun Obasanjo and Prince Buruji Kashamu, the party's Chairman, Organization and Mobilization in the Southwest.
More details here
Source: The Sun newspaper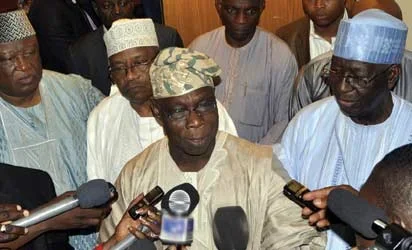 [2586]