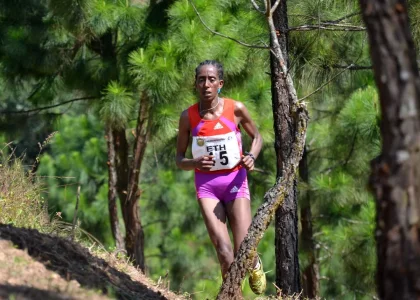 Organisers have announced that the annual Obudu international Mountain Race will now be held on November 8.
About 110 Athletes have been drawn from across the globe to compete in this year's edition of the Mountain Race,which is now in its tenth year.
Cross River State Governor,Liyel Imoke will be one of the guest runners in this year's competition,and he will be taking part in the VIP race coming up a day before the actual race.
"The race this year will be different from past editions because we are celebrating the 10th year of sponsoring Africa's best ever mountain running event and the highest paying mountain race in the world. We have thus christened this year's race Mountain Race of the Stars. We want to invite all area champions and the very best mountain runners in the world to come and celebrate with us," Cross River State Commissioner for Youth and Sports,Patrick Ugbe said.
"The event shall feature children, youth, media and VIP races on the first day of the competition while the main race will come up on day two. His Excellency the Governor, Senator Liyel Imoke has promised to take part in the VIP race," Ugbe added.
Prizes will be presented to winners of each event immediately after they finish their events.
In addition to the Mountian Race,Cross River State will equally be hosting the biennial National Sports Festival.