✅ NEW - car park, swimming pool, 24 hours light/security and more.
Oil prices dipped slightly in Asia Tuesday but stayed above $41 a barrel as OPEC raised hopes of a moderate rebound from a meeting of key producers in Qatar in April.
At around 0400 GMT, US benchmark West Texas Intermediate (WTI) for delivery in May, a new contract, was five cents down at $41.47. Brent for May dropped seven cents to $41.47.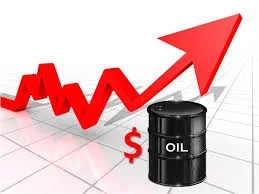 The Organization of the Petroleum Exporting Countries secretary-general Abdalla El-Badri said in Vienna on Monday that about 15 or 16 nations will attend discussions on output caps in Doha on Apr 17, but didn't know whether Iran will join, Bloomberg News reported.
El-Badri also said he hopes that prices have "bottomed", adding that he expects crude to enjoy a moderate bounce rather than reach high levels, Bloomberg reported.
Last Friday, the price of Brent crude, against which Nigeria's oil is priced, rise to $42.29 dollars, $4.29 higher than the proposed benchmark of $38 for the 2016 budget.
- Bloomberg