✅ NEW - get your business listed and your information shared across social media.
Governor Rochas Okorocha of Imo state has concluded plans to establish the Rochas Foundation College in Bauchi State as a way of providing education to the poor and less privileged.
According to Leadership Newpaper, the governor said it was his mission to continue the furtherance of education in the country.
The governor made this pledge at the ceremony marking part of the celebrations for the 40th anniversary of the creation of Imo State.
The governor was issued with a certificate of occupancy to quicken the actualisation of the project by the governor of Bauchi state, Mohammed Abubakar.
Governor Abubakar said the investment in education was the best way to produce good leaders of tomorrow.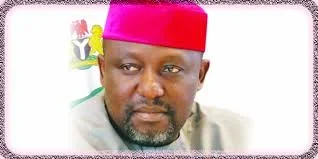 During the ceremony, members of the cabinet of the governor of Imo state gave account of their performance during their five years in service.
Okorocha reminded his colleagues in the 36 states of the federation that it is a privilege to be elected to serve the people and so they should strive to leave good legacies for the electorate.
"I am here for the glory of the job and I am poised to change the sordid history of the people and for any governor or president to succeed in office, he must think outside the box".
The governor reiterated his resolution to move the state forward and urged Nigeria to have hope for a better tomorrow just as their leaders must have positive visions for a greater Nigeria.