✅ NEW - car park, swimming pool, 24 hours light/security and more.
Nigerian-born former Poland international Emmanuel Olisadebe has said that players will continue to desert the Super Eagles for other countries if they are not poached early for the football federation.
Olisadebe represented the Polish national team,making an appearance for the European team at the Korea/Japan 2002 World Cup tournament.
He further explained that allure of playing for other countries where everything is near perfect is what sways players to leave their fatherland.
"It will not stop, especially when you cannot play for your country because you are playing in a country where their league is not among the best," Olisadebe told
Punch.
"It's based on personal decision and the way the player wants to move on with his life. Because they really want to showcase what they have internationally, players can decide to adopt certain countries and play for them."
Olisadebe also noted that being ignored by Nigeria makes players to jump at the offers they get from foreign countries.
"There are many factors involved in a player wanting to play for another country. From my personal experience, I was doing well but I was never called up, even for the Flying Eagles. Since another country appreciated my efforts, I decided to play for them (Poland)," he continued.
"Another player may tell you a different story. Maybe it's a way of securing his future, getting a foreign passport and things like that. For me, I decided to play for Poland because they appreciated me and gave me the opportunity.
"Because Polonia won three cups in 2000, our coach was given the national team job. I contributed a lot to his success and in trying to pay me back, he decided to invite me to the national team and I didn't reject the offer," said Olisadebe.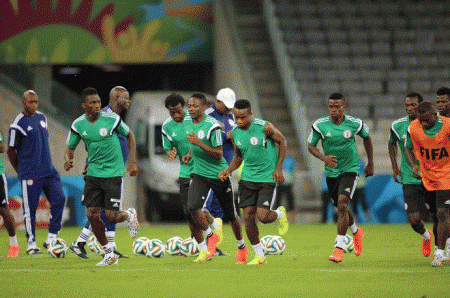 Last edited by a moderator: