✅ NEW - get your business listed and your information shared across social media.
Ekiti State Governor, Mr. Ayodele Fayose has declared that the factional governorship candidate of the Peoples Democratic Party, Mr. Jimoh Ibrahim, will never become governor in Ondo State.
He described the factional PDP candidate as an agent of destabilisation who allegedly had a mission to cause confusion and distraction to the people of the state.
He stated this while speaking on Orange FM political programme in Akure, the Ondo State capital on Tuesday.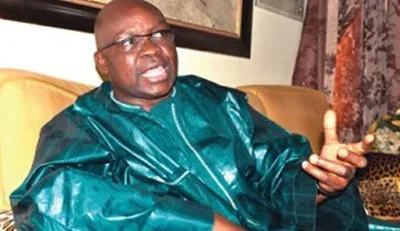 He said some agents of confusion were allegedly using current crisis in the PDP to cause confusion in the party so as to pave the way for the candidate of the All Progressives Congress to win the November 26, governorship election.
He said, "I want my people in Ondo State to stand by Jegede, they should not be distracted. I believe justice will prevail. This is a fight against democracy.
"I don't know Jimoh Ibrahim, he is not a member of the PDP, he is a spoiler, I don't know how Jimoh Ibrahim will rule Ondo State. Justice will prevail on Jegede, there will definitely be light at the end of the tunnel. I know it is going to be praises for Jegede and the people of the state at the end of the day."