✅ NEW - get your business listed and your information shared across social media.
The Islamic State group on Monday claimed responsibility for the Orlando shooting that killed 50 people, saying in a radio bulletin that it was carried out by "one of the soldiers of the caliphate".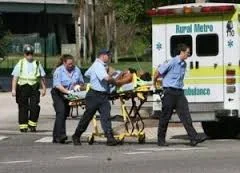 "God allowed Omar Mateen, one of the soldiers of the caliphate in America, to carry out an attack entering a crusader gathering in a night club... in Orlando in Florida, killing and wounding more than 100 of them," a bulletin from Al-Bayan radio, a media outlet for the IS extremist group said.
The jihadist group declared its "caliphate" in Syria and Iraq in 2014.
Authorities said Omar Mateen opened fire with an AR-15 rifle at a gay nightclub early Sunday before being killed in a shootout with police. Another 53 people were wounded in the shooting.
Dozens of bodies were slowly removed overnight from a popular Orlando gay club after a gunman sprayed the helpless crowd with bullets in violence that killed 50 people and devastated a city famous for family-friendly theme parks.
When the attacker opened fire in the early hours of Sunday morning, it interrupted an evening of drinking, dancing and drag shows at a club known for tolerance for all people.
Authorities say suspect Omar Mateen emerged, carrying an AR-15 and fired relentlessly - 20 rounds, 40, then 50 and more. In such tight quarters, the bullets could hardly miss. He shot at police. He took hostages.
When the gunfire at the Pulse Orlando club finally stopped, 50 people were dead and dozens critically wounded in the deadliest mass shooting in modern U.S. history.