The office of the Vice President silent on Wednesday as the Nigerian National Petroleum Corporation said that the presidential approvals it received for two oil contracts worth N640 billion were granted by Vice President Yemi Osinbajo during his time as acting president.
Ndu Ughamadu, spokesperson for the NNPC, disclosed to Premium Times that the "Acting President Yemi Osinbajo gave the approval," for the oil contracts.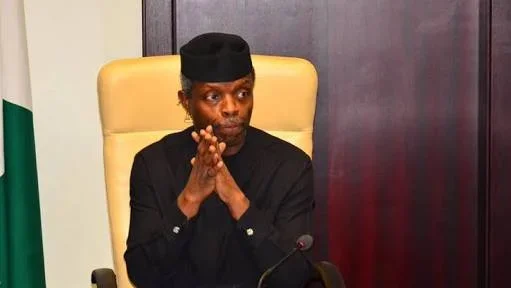 Accoriding to the online newspaper, the Osinbajo's office could not confirm or counter the NNPC's claim despite several requests.
The NNPC's statement on Wednesday after that of Tuesday and the presidency's handling of the controversy surrounding the operations of the state-oil firm further highlight the opaque nature of the running of the corporation.
The Minister of State for Petroleum, Dr. Ibe Kachikwu in his August 30 memo addressed to the president accused the NNPC GMD, Dr. Baru over infractions in oil contract awards and sidelining the office of the Minister.
Allegations which the NNPC and its GMD denied in totality.
[919]