The Federation Account Allocation Committee (FAAC) in its February 2016 sharing formula allocated a total of 2.422 billion naira to Osun state out of which only a meager of 6.23 million got to the state because of various deductions.
Implication is that Osun with the newly created local government council areas of about 30 will need to manage its little resources to sustain the affairs of the state. Here are few reasons that could have caused the state to received such a token fund from the federation purse in February.
February 2016 Allocation: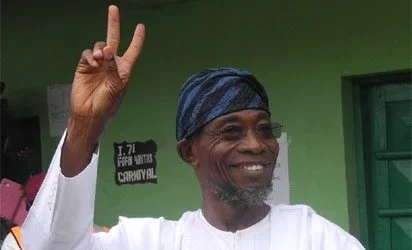 OSUN STATE:

Total Gross Allocation : N2.422bn

Total Deductions (External debts, ISPOs & Others : N2.416bn)

Total Net Amount: N6.23million
- Osun state is among the worst state in Nigeria with high debt profile
- Revenue generation and contribution to the federation account from Osun state is very low compared to Lagos, Rivers and other oil producing states
- According to figures published by the Debt Management Office in Abuja, the total debt stock of Osun was $67 million as at early 2015.
*Falling price of crude oil could also be another major setback for the state's allocation.
PLACE YOUR ADVERT HERE
Connect with Politics News Readers!
[6421]