✅ NEW - car park, swimming pool, 24 hours light/security and more.
The founder of the Living Faith Church Worldwide, Bishop David Oyedepo has called on President Muhammadu Buhari to come up with policies that will end the lingering fuel scarcity in the country, DailyPost reports.
Oyedepo disclosed this during the 5th anniversary of Landmark University, Omu-Aran, Irepodun Local Government Area of Kwara State
He said, "People in government are much in touch with some of the issues. See where we are on the fuel situation. What is the reason? Where are we going? What is the solution they are proffering? If they are increasing the pump prices, let us know".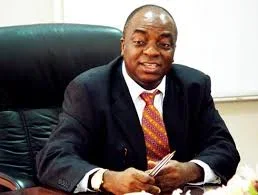 "Right now, they sell fuel at various prices everywhere. We used to have black market, but it is 'black fuel station' and they have the right to sell at any price because they are private marketers. The government needs to come out with a definite position on the fuel situation", he said.
The clergyman while blaming the problem of the country to systemic failure, expressed optimism that Nigeria will recover from its current challenges, adding that the country would not go down the drain.