A powerful bomb blast rocked Pakistan's eastern city of Lahore on Sunday evening, killing at least 50 people and injuring over a 100, police said.
The explosion took place inside a children's Park known as Gulshan-i-Iqbal at Iqbal Town here. A large number of families, especially women and children, were present when the blast took place.
However, Pakistani newspaper Dawn reported that at lest 53 people are dead in what appears to be suicide blast.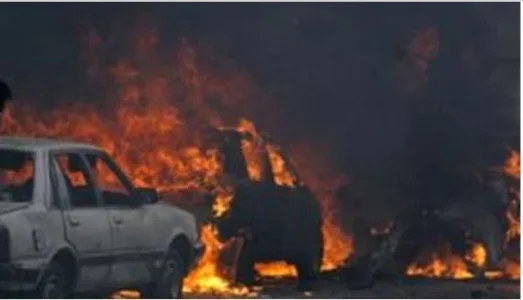 It also quoted Iqbal Town Superintendent of Police Dr Muhammad Iqbal as saying that the explosion was a suicide attack.
"At least 10 people have been killed in a blast outside Gulshan-i-Iqbal Park," Jam Sajjad Hussain, spokesman for Recuse 112 told Reuters, adding that more than 100 people were injured and had been taken to various hospitals in the city.
Most of the injured are women and children, Hussain added.
Sourece
[1546]