✅ NEW - car park, swimming pool, 24 hours light/security and more.
Tax Justice Network, TJN, has declared that lower-income countries bear a disproportionate share of the burden from global tax abuse in which the latest revelation from 'Paradise papers' showed cost the world $700 billion in losses every year.
TJN, which said this in a reaction to the Paradise paper, the largest leak of data to date from the world of financial secrecy, maintained that this has direct costs in terms of everything from foregone economic growth to excess child mortality.
Nigeria's Senate President, Bukola Saraki, has been listed as one of the Nigerians invlolved in the tax abuse.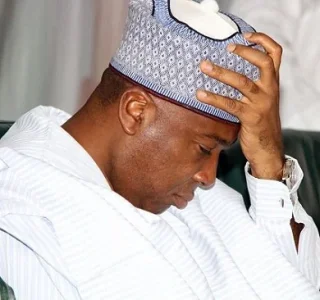 "The 'Paradise Papers' have once again highlighted the failure of governments around the world to deal with the scourge of tax dodging and financial crime facilitated by offshore financial centres, and we commend the ICIJ on their fearless investigative journalism," the TJN said in a statement made available on Monday.
"The Tax Justice Network is calling on world leaders to commit finally to ending tax abuse and financial secrecy. The United Nations should convene a summit of world leaders with the goal of agreeing a UN convention to end tax abuse and financial secrecy. World leaders need to agree binding targets to reduce all forms of illicit financial flows, with accountability mechanisms to ensure progress," the group said.
More to come....