The Economic and Financial Crimes Commission (EFCC) has fingered two governors in the misapplication of Paris Club Refund.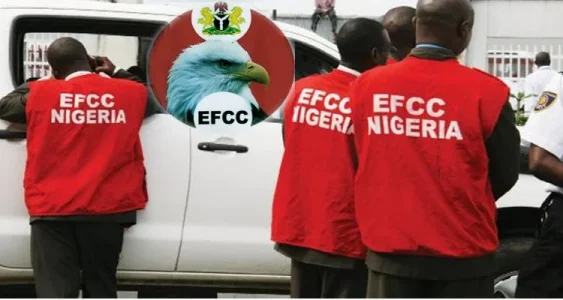 Already, a mortgage firm has returned to EFCC N500 million said to be part of the Paris Club refund kept with it by one of the governors.
The EFCC is probing the London-Paris Club refund following allegations that some governors are misapplying the cash.
The Federal Government agreed to the refund to enable the governors pay workers' salaries and pensions.
Besides, the EFCC has gone to a Federal High Court in Abuja to seek the forfeiture of $3million said to be held for another governor by three persons and two companies.
The agency has placed a no debit order on the three accounts traced to the five suspects, including a member of the House of Representatives, who has gone underground to avoid arrest.
Investigation by The Nation revealed that officials of the mortgage firm also made a statement confirming that the governor owns the N500million.
A top source, who spoke in confidence said: "When EFCC detectives traced the governor's loot of N500million from the London-Paris Club refund to the account of the mortgage company, the firm wasted no time in disclosing the source.
"The mortgage firm has surrendered the cash to us; we have it in our custody. And on Monday (yesterday), we filed an application before the court for an interim forfeiture of the N500million in order to legalise its custody.
"The purported owner of the cash has a two-week deadline to come forward to claim it or have it forfeited permanently to the Federal Government."
Responding to a question, the source said all those connected with the cash, including some consultancy firms had been named in court.
The identities of the governor, the companies involved and his proxies, the source added, would be unveiled when the matter comes up in court.
On the $3million linked to another governor, the EFCC provided the list of those involved including the names of the two companies, three persons, and the three accounts used.
Two of the three persons are siblings, including a member of the House of Representatives whose whereabouts was unknown at press time last night.
The lawmaker was, in the EFCC profile, described as a former commissioner.
Another source added: "Again, we have asked the court to grant our prayer for the Interim Forfeiture of the $3million. We also attached the list of three banks, three accounts, two companies and three other suspects.
[2360]