The Board of Trustees (BoT) of the Peoples Democratic Party (PDP) has expressed support for President Muhammadu Buhari's ongoing anti-corruption campaign.
Secretary of the BoT, Senator Walid Jibrin, in a chat with journalists at the party's secretariat on Friday, said the party would support any leader who is ready to rid the nation of corruption.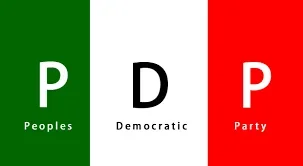 Senator Jibrin spoke in the backdrop of the ongoing corruption and money laundering trial of former National Security Adviser, Sambo Dasuki and other PDP chieftains.
According to him, the party would support every legal measure put in place to recover funds from those who looted the treasury, adding however that the process must respect the rule of law.
"The BoT of the PDP does not condone corruption in any form. Anyone found guilty should be dealt with according to the laws of the land. We are in support of any leader who is ready to rid the country of corruption," the BoT scribe said.
- TheNation
[1238]