✅ NEW - get your business listed and your information shared across social media.
The Peoples Democratic Party, PDP has urged President Muhammadu Buhari to heed his advice to the late former president, Musa Yar'Adua and step aside.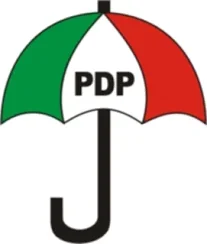 Akwa Ibom state publicity secretary of party, Mr Ini Ememobong, made the call in a statement issued on behalf of the PDP on Tuesday.
"If the framers of the constitution wanted the president to work from home, they could have said so. That is why there is delineation between the office and the home. One of the conditions expected of somebody running for the Office of the President is being physically and mentally sound.
"So if the president is unfit to attend two Federal Executive Council meetings, how is the country running? He was unfit to attend a critical event like May Day celebration where the entire workers expected him to address them on issues bordering on their welfare, it is something that is disturbing.
"So PDP, as a party, has a great respect for the president and his office. We do not intend to pay them back in the same coin that they paid us. But because karma is involved and whatever a man sows, he shall reap, we are only asking the president to take the advice he gave to the Federal Executive Council over Yar'Adua. He knows what the position is. He should take his advice as he advised the Federal Executive Council to determine the health of Umar Yar'Adua. We are not saying anything new. We are only saying: prophet, heal thyself," the party said.