✅ NEW - car park, swimming pool, 24 hours light/security and more.
A Peoples Democratic Party Chieftain, Obafemi Kolawole (political associate to Chief to Chief Ganiyu Oladiran), we read, was convicted on September 23rd, 2014 and sentenced to life imprisonment with whipping on rape charges.
The said Obafemi was alleged to have on 15th September 2007 raped an Action Congress of Nigeria (now All Progressives Congress) member (Tosin Ajakaye, who was pregnant as at the time of the incident) after the 2007 gubernatorial election in Osun state.
Kolawole was charged before the State High Court sitting at Ilesa, on a two-count charge of rape and indecent assault contrary to Sections 358&360 of the Criminal Code cap 34, Vol II, Laws of Osun respectively in the case of The State Vs Obafemi Kolawole HIL\2c\2009.
The story, carried by the PM News newspaper, narrates the ordeal of the victim/prosecutor below:
""When my cry for help became unbearable, he covered her mouth. Unfortunately, those living in the same compound with me had gone to Mosque because it was the period of the Muslim fast. Thereafter he bundled me into a waiting jeep to join two other men whom I found in the same predicament as mine," she said.
She later explained that they were driven to the home of Chief Ganiyu Oladiran, a PDP chieftain, and tied to a tree where the trios were mercilessly flogged. She said Kolawole later untied her and plucked out her pubic hair, put it in her mouth to swallow with dry gin, and thereafter went ahead to insert a tin opener into her vagina and as well poured dry gin all over her body. There he raped her again.
Click here to read more
Source: #PMNewsNigeria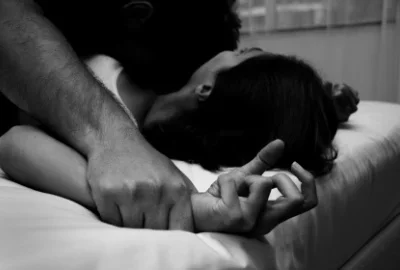 Last edited by a moderator: