Opposition party, Peoples Democratic Party (PDP) has described the N6.8 trillion 2016 federal budget presented by President Muhammadu Buhari on Tuesday, December 22 as a big fraud and executive conspiracy tailored towards mortgaging the future of the nation.
The party, in a statement queried President Buhari's decision to borrow N2 trillion, the biggest in the history of the nation as the height of recklessness and deceit from a government that trends on propaganda.
Buhari tagged the 2016 budget of change.
READ: Full text of President Buhari's Speech at 2016 Budget Presentation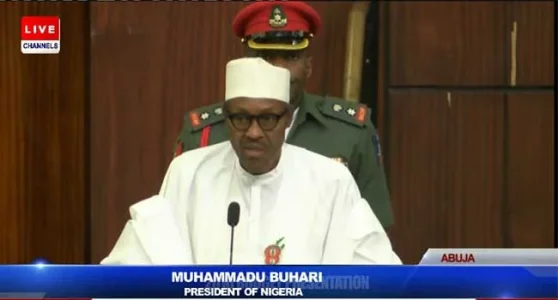 PDP berated the Federal Government for trying to use their bogus welfare programme and phantom capital projects as cover and conduit to syphon the funds to satisfy partisan interests, particularly to settle huge campaign debts.
"It is obvious that this budget is an extension of the campaign promises of the APC government, presented as a manifesto filled with bogus promises which implementation will be inconclusive, thereby allowing the APC to once again deny their promises.
- Naij
[1840]