A former Head of State, Maj-Gen. Muhammadu Buhari( retd.), has decried the attempt by the Peoples Democratic Party to "demonise" the leaders of the All Progressives Congress as religious bigots.
The former Head of State noted that it was unpatriotic , evil and beyond acceptable political rhetoric for the PDP to foment religious disharmony among Nigerians.
While stressing that the APC never looked at Nigerians as Christians or Muslims, Buhari, who was also presidential candidate for the defunct Congress for Progressive Change, urged Nigerians to maintain strict vigilance against any attempt to subvert the peace and unity of the country.
He added that no matter the antics of the ruling party, "the PDP's death-knell has sounded, and it will end, just as it began, in tragedy."
Click here to read more
Source: Punch Newspaper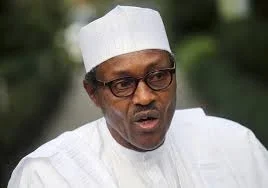 [1977]