The leadership of the Peoples Democratic Party (PDP) according to Nigerian Tribune, has postponed four crucial meetings of the party convened to address a wide range of issues and challenges facing the party.
The meetings, originally slated for 6 to 8 January, were reportedly shifted to 13 to 16 on Friday night, leaving party leaders scrambling to reach its chiefs across the country.
A letter detailing the meetings' dates, signed by the National Secretary of the party, Professor Wale Oladipo, was sent to former president Olusegun Obasanjo who recently wrote an open letter to President Goodluck Jonathan and over 100 other top leaders in what a party source called "an unprecedented step to stem the crisis rocking the party."
The meeting was postponed first to allow for better preparation as the notice for the meeting was considered too short and at a time many party chiefs were still on yuletide holidays.
The second reason was a letter written to the party leadership by the Speaker of the House of Representatives, Aminu Tambuwal, where he was reported to have solicited a shift in the date as he would be representing Nigeria at a crucial event in Europe.
Another reason was the reported foreign engagement of the chairman of the party's BoT, Chief Tony Anenih, who, soon after his birthday ceremony, was reported to have flown abroad for an undisclosed assignment.
The National Chairman of the party, Alhaji Bamanga Tukur, who was ordered home for the meeting, was also reportedly allowed to complete his ongoing consultations with Nigerian and PDP stakeholders in the United Kingdom. He is expected to return home by middle of next week.
It was reported that the Presidency specifically wanted the speaker to be at the meetings. There was the fears that the speaker travelled abroad to avoid attending the meeting, but it was said that the foreign trip was already scheduled before the meetings were fixed.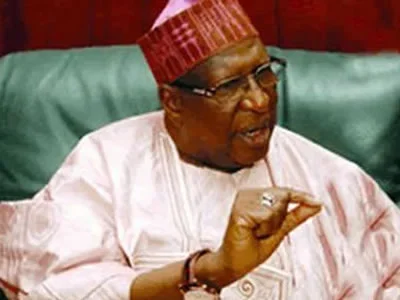 [2056]