The Peoples Democratic Party has warned the Federal Government to stop lying to Nigerians about boko haram.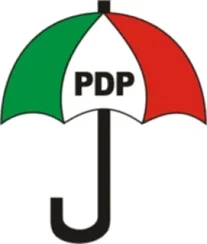 Spokesperson for the National Caretaker Committee of the PDP, Mr. Dayo Adeyeye, said, "The celebration of the alleged defeat of Boko Haram was premature. There was no need for that celebration. It was based on false information and distortion of facts.
"Now, we have seen the result that Boko Haram was not defeated and that is why the Acting President, Prof. Yemi Osinbajo, ordered the Army chief to relocate to Maiduguri.
"This is a grand deception; you can see that. It has been a complete disaster. Of course, we can have challenges fighting Boko Haram, but they should not deceive Nigerians. That is very important.
"They (the government) went to start the oil exploration in order to deceive Nigerians and the international community that Boko Haram has been defeated. They will claim that after all, we are now there and exploring oil. It is all deceit."
[1329]