The Peoples Democratic Party (PDP) is making unrelenting efforts to woo former Vice President Atiku Abubakar back to its fold, the Adamawa State chairman of the party,
Abdurrahman Bobboi said in Yola, yesterday, that the opposition party could not afford to allow Atiku remain in the All Progressives Congress (APC).
He revealed that the PDP at the national and state levels, were making efforts to convince the former vice president and other founding fathers, who left the party to return.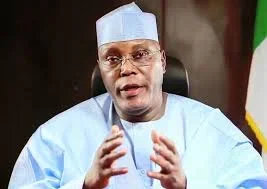 "The former vice president was a founding member, was vice president under the PDP and he is resourceful. He has acquired vast experience and should not be abandoned. They're working hard at the centre and we are doing same here in his home state," he stated.
Bobboi said despite Atiku's resourcefulness and wealth of experience in managing affairs, the APC had allegedly refused the former vice president the chance to help them provide solution to the country's problems.
[1572]