✅ NEW - car park, swimming pool, 24 hours light/security and more.
Phyno, Nigeria's award-winning rapper has become the man in the centre circle yet again shortly after the release of new musical video for the song, 'Nme Nme,' which continues to generate a flurry of mixed reactions from fans, music lovers and critics.
Watch the video below and read some of the reactions that follow:
Utchgirl:
What the hell? Who writes the concept for these videos? What is this rubbish? No, this needs a do over
Udu Ego:
Tell me about it. This is is supposed to be highlife music. Just awful video concept.
Bernie Lukas:
This is one of my favourite tracks from his album. I love it
Vincent Vinny:
Nice song but boring video
Emmanuella Uwechue:
With my love from London
Adebusola Aribisala Shonowo:
Na wa ooo, even as a proper Yoruba gal with no understanding of Igbo, I'm a huge fan of Phyno. This is my favourite song on the album. I can sing the whole thing... This song needs another video abeg. One with plenty yellow Igbo girls dancing and people everywhere. What i just watched now dey vex me gaan.
Masterkey Lele:
Phyno, you killed this track but the video is not for this track... please bro.
Jiggar22:
These Nigerian musicians don't know how to brand themselves properly. How can you make a music video for an Igbo language song using a city skyline outside Nigeria as the backdrop. There are thousands of amazing locations in Nigeria you can make this video. I still don't know why Nigerian brands are not well promoted by Nigerians. The only guy that knows the benefit of Nigerian brand and he is using it to the fullest is Aliko Dangote and it made him $25 billion richer. For all you losers that think everything good is outside Nigeria, take note.
Chienyezuo Ronald Anaba:
The brand is an African brand. As an artiste, you want to break boundaries and push past your zone. This has to be done if he wants to dominate Africa. Besides, there were representations of Nigeria thee.
Okey McOkoli:
Please remake this video with Nme Nme settings Bruv. This is a typical December song where 'Nme Nme' dey happen. Nice song but bad video. GIve us Nme Nme video. I had always pictured this song in my head for December.
Chimex:
Alobam on it again. I hear you. It is your year... Rise and shine.
Ejike Emmanuel:
Great song but the video is not too catchy
Victor Amaechi:
Phyno, I dey feel you Bro.
Obinna Opara:
Phyno, 'Mba nu now.' You took this beautiful track and gave it a bad mojo. You need to head to the east and remake this. Onwa December 'e ruwego. Kai gba guo' this tune.
Sadel:
Very nice video.
#Phyno #NmeNme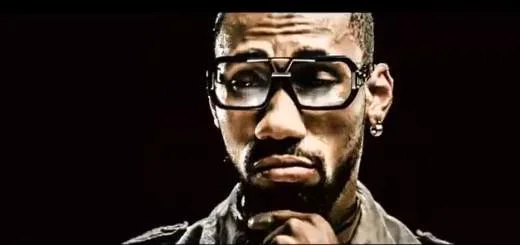 Phyno