✅ NEW - get your business listed and your information shared across social media.
South Africa's local retail giant Pick n Pay on Tuesday announced intention to enter the Nigerian market in a bid to cater for the rising middle class.
Here are some facts you should know about the Pick n Pay stores: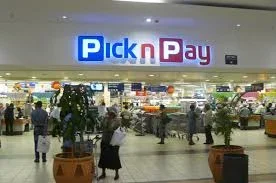 1. Pick n Pay is the second largest supermarket chain store in South Africa.
2. Pick n Pay was founded in 1967.
3. The founder, Jack Goldin, was born in Obeliai Lithuania but moved to South Africa when the Nazis invaded his town.
4. His eldest son, Gareth, is the current chairman of the company.
5. The store has over 50,000 workers.
6. Before the 2007 brand transformation, there use to be an apostrophe around the n- as in "n"
7. Pick n Pay is currently in 8 African countries - South Africa, Namibia, Botswana, Zambia, Mozambique, Mauritius, Swaziland and Lesotho.