✅ NEW - car park, swimming pool, 24 hours light/security and more.
Investigation into the 2012 Dana Air crash, which killed 153 passengers and crew on board, has revealed that inappropriate decision caused the accident.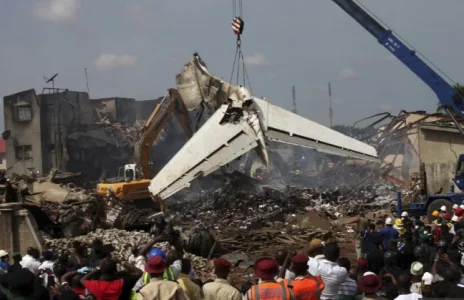 The plane crash occurred at Iju-Ishaga area of Lagos, and also killed people on ground.
The report, by the Accident Investigation Bureau, AIB, blamed the pilot for failing to land at the nearest airport when the aircraft lost first engine.
It said the crash could have been avoided if the captain had made the right decision.
Boeing MD-83 with registration number 5N-RAM, which took off from Abuja lost power 17 minutes into the flight, and thereafter on final approach, the second engine lost power and failed to respond to throttle movement.
Other factors identified were the inappropriate omission of the use of the checklist, and the crew's inability to appreciate the severity of the power-related problem, and their subsequent failure to land at the nearest suitable airfield.