✅ NEW - get your business listed and your information shared across social media.
An armed robbery suspect, Chris Oboko, a corporal attached to the C4I unit of the Nigeria Police in Rivers State, has revealed how an informant "lured" him into a gang of car snatchers.
Thirty five-year-old Oboko, who has now been dismissed from the force, was recently arrested in Port Harcourt, during a mop-up of criminal elements responsible for incessant robberies and carjacking in the state by the Inspector-General of Police Special Intelligence Response Team.
Oboko, who joined the force in 2003 said he was living at the police barracks on Iche Street, Borokiri, Port Harcourt, while 'moonlighting' as a robber.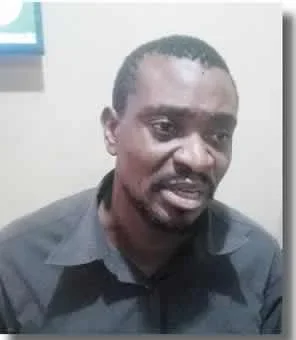 He said in his statement, "In 2015, I met Johnpaul Amandi, one of our informants when he took two vehicles he stole from one of his kidnapping victims to one Victor Nwogu to sell. I met them while they were negotiating the price and I told them I would join their operation.
"After I became a member, I always found a way to get the members of the gang released whenever they were arrested by the police. I am even the resident Pastor of Battle Axe Assembly Church at Chuba Allo in Port Harcourt. I know this business is evil and shouldn't have joined but I could not resist the temptation."
The police have said efforts are on to arrest other members of the gang, while Oboko would be charged with armed robbery soon.
Source:
PUNCH