Lagos State Police Command said yesterday it recovered 188 guns and 280 ammunition between September and last weekend.
Police Commissioner Imohimi Edgal, who spoke at a news briefing in Ikeja, said among the weapons were those voluntarily returned by residents in compliance with directives of the Inspector-General of Police (IG), Ibrahim Idris.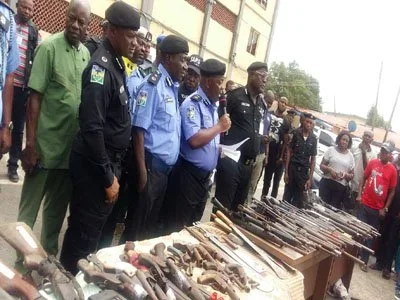 Click here to read more
PLACE YOUR ADVERT HERE
Connect with people interested in education, social, crime and health News!
[696]