✅ NEW - get your business listed and your information shared across social media.
Prof Mahmud Yakubu, Chairman of the Independent National Electoral Commission, on Tuesday accused political parties of fielding persons with questionable characters for elections.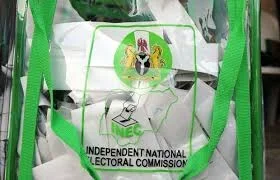 Speaking at a stakeholders meeting, Yakubu "If a candidate that emerges from party primaries is changed, how can INEC intervene? We can only appeal to the political parties to respect their rules. The laws say that INEC has no power to reject names submitted by the headquarters of a party.
"In some cases, some of the candidates shouldn't have been nominated. Some parties recommend ex-convicts for election, certificate forgery, only for the court to nullify that election and for INEC to conduct fresh election. The parties should do basic due diligence."